Sure Shot Video + Photo's F. A. Q.'s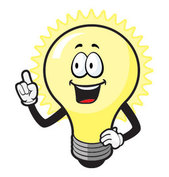 1. Q: Do your video packages come with full ceremony and reception video?
A: Yes, the only video package that does not come with a full video is our Cinematic Package.

2. Q: What is a highlight reel or video?
A: A highlight reel or highlight video is a short (3-5 min) video with the best moments of your entire day set to music. (your choice or we can pick for you)

3. Q: What is a Cinematic Video?
A: This is a video that is usually about 8-10 minutes and is set to music of your choice. This video is unique to our highlight videos because it includes your vows and varies audio clips throughout your day (ceremony and reception footage included).

​4. Q: Do you offer DVDs and Blu-rays?
A: Yes, we do offer both DVDs and Blu-rays. Your movie will come in a customized case with photos from your day, names, and date.

5. Q: How long till I receive my video or photos?
A: Normal delivery times for finished product(s) are 6-8 weeks. However, during the busy season delivery time could take up to 12 weeks.

6. Q: Do you charge to travel?
A: There are no fees within St. Louis Metro Area. Outside St. Louis, fees are $0.50 per mile.

7. Q: What is included in the full video?
A: Your full ceremony along with establishing shots of the ceremony location and décor, shots of you getting ready before the ceremony, and post ceremony shots (receiving line, exiting the ceremony and you getting your photos taken) Your video also includes shots in-between the ceremony and reception at varies locations. Your reception video includes all ceremonial events (entrance, cake cutting, toasts, 1st dance, father/daughter dance, mother/son dance, garter and bouquet toss) and establishing shots of the reception location and décor. Your reception video also includes shots of everyone dancing throughout the night and any other fun events from the night.

8. Q: How many hours of shooting are included in your packages?
A: We at Sure Shot understand this is a full day experience. We typically anticipate a 10-12-hour day. We are willing to stay till the end of the reception if you need us to for an additional fee.

​9. Q: Do you capture the audio for the vows?
A: Yes, we use multiple audio recorders, that we sync up to the video in the post-production process. We generally put 1 of our recorders on the groom with a lavalier mic. It picks up the groom, bride and even the officiant. We also put another recorder on a podium stand to pick up readers. We also have another recorder to mic up any music or performers there might be.

​10. ​ Q: How do I secure my date? Is there a deposit required?
A: To secure your date you will need to fill out and sign a contract with us. Also we require a $100-$200 deposit to book any date or event. You have until the date of your event to pay the balance.